We offer a span of Social Media Marketing services that enhance your business goals. We support you to build it and self promote.
You will get social media promos, paid campaigns and all related services at one go! And, so, we are happy to announce our new service – Digital Marketing! Be free from all troubles, tensions of running around!
Our digital process involves ground Research and Analysis. Then, the digital campaigns are developed, implemented and results are measured. Timely reports are generated and results are compared for long term Brand growth.
Facebook Marketing
Over two billion monthly active users on Facebook, you're bound to reach your desired audience through Facebook. Facebook is one of the leading social media marketing platforms to expand your business more widely.
Instagram Marketing
A picture says a thousand words. Use one among the most engaging social media platforms that over 60 minutes of people use to discover the new product. Start building your audience now.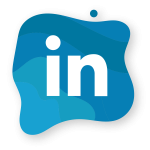 Linked in Marketing
Increase your brand awareness on Linked In. Linkedin has around 740 million users worldwide and used by corporate and professional groups of people. Build trust and relationships among people.
FOCUS ON LEAD GENERATION
A Look at Our
Social Media Services
Social Media Strategy
Social Media Marketing Programs
Social Media Campaign
Designs and Execution
Content Production and Distribution
Reach & Engagement
Social Analytics
Conversation Monitoring
Data Mining
Social Listening
Paid Advertising on Social Media
Lead Generation/Acquisition
Through these social media marketing services we increase
brand awareness and help develop brand advocates.
Conversion Rates
We plan, develop and implement.
Public Relations
The right mix of media outreach.
Increased Revenue
The most successful campaigns.
Increased Traffic
We oversee all community.